Meet the Staff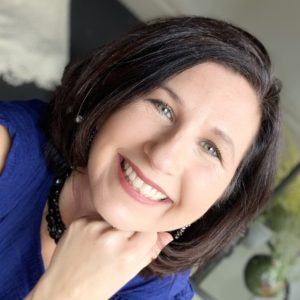 Amy McDonald, MS, CHWP
Director, Health Promotion
Pronouns: she/her/hers
(585) 273-5770
amcdonald@uhs.rochester.edu 
UHS Building, room 430
Amy strives to create a thriving culture of well-being for our campus community, leading a collaborative and integrated initiative. Addressing the needs of a diverse student population, the she advances a comprehensive, inclusive, and progressive student wellness model which creates the conditions for students to flourish. Amy provides leadership and direction for a variety of initiatives including strategic planning, assessment and evaluation, student engagement, budgeting, personnel management, and staff development, as well as program development, implementation, and evaluation. She is passionate about student mental health and believes that utilizing preventative approaches to improve well-being is how we can truly become ever-better. Amy is also a certified Koru Mindfulness teacher.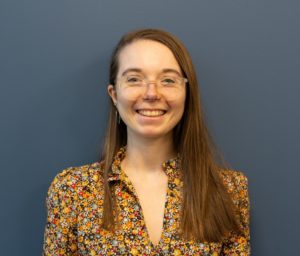 Rebecca Block, MS, CHES, RYT 200
Health Promotion Specialist, Student Well-Being
Pronouns: she/her/hers
(585) 273-5772
rblock@uhs.rochester.edu
UHS Building, room 428
As the Health Promotion Specialist – Student Well-Being, Rebecca plays an integral part the planning, implementation, and evaluation of theory- and evidence-informed health promotion strategies, programs, and services to enhance student well-being with a primary emphasis on student mental health / flourishing and graduate student well-being. Other than student-facing programs, she directs trainings to faculty and staff that offer practical skills which allow them to support the well-being of the students they serve. She also serves as the Program Director of the Mindful University Project, working closely with the 7 schools of the University, as well as a variety of administrative departments, to integrate a culture of mindfulness across the campus. In addition, she leads the Peer Health Internship (PHLT 394) offered through the Public Health degree program. Rebecca is also a Certified Koru Mindfulness Teacher and Yoga Instructor.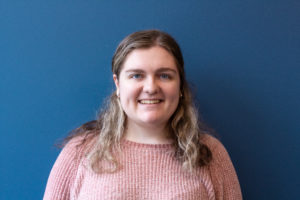 Zoe Black
Health Promotion Specialist, Health Equity
Pronouns: she/her/hers
(585) 273-5774
zblack@uhs.rochester.edu
UHS Building, room 432
As the Health Promotion Specialist – Health Equity, Zoe is responsible for planning, implementation, and evaluation of the sexual health and health equity programming and services offered by the UHS Health Promotion Office. Some specific populations that Zoe focuses on are LGBTQ+ students and First-Generation Students. Zoe works closely with our Peer Health Advocates to provide health information and resources to students. Aside from student-facing programming, Zoe also leads the UHS Employee Wellness Committee to provide wellness programming and efforts to UHS staff. In addition, Zoe is a certified LGBTQ+ SafeZone Trainer.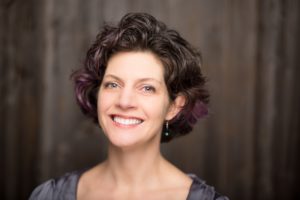 Gaelen McCormick, M. Mus
Eastman Performing Arts Medicine
Pronouns: she/her/hers
(585) 274-1233
gmccormick@esm.rochester.edu
Gaelen is the Manager of Eastman Performing Arts Medicine and works with Health Promotion to create wellness programming tailored to the Eastman School's campus of performing artists. As a professional classical musician who is deaf/hard-of-hearing, she is passionate about educating performing artists in wellness that will help them have long and healthy careers. She teaches a practical course in managing performance anxiety, Strategies for Audition Success and a new course exploring the use of arts in healthcare, Music and Medicine through the Eastman School of Music. Gaelen is also a certified Kripalu Mindful Outdoor Guide and enjoys guiding in local parks and urban spaces.
---
Peer Health Advocate Intern Team 
Jenny Lee
Senior Peer Health Advocate
Pronouns: she/her/hers
Major: Epidemiology 
Jenny is an undergraduate assistant for the Mindful U project and a Senior Peer Health Advocate. She leads the Mindful U student committee and offers yoga and meditation sessions. She also develops and promotes programming to support student wellness. Her areas of interest include the prevention of poor eating behaviors, supporting mental hygiene, and advocating for trauma-responsive care systems.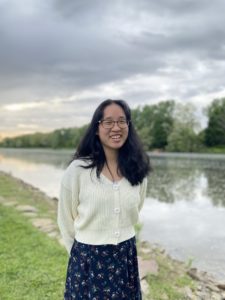 Michelle Shuai
Senior Peer Health Advocate
Pronouns: she/her/hers
Major: Philosophy and Health Policy
Michelle is a senior studying philosophy and health policy. She's particularly interested in the intersection between political philosophy and public health. As a Senior PHA, she is primarily focused on mental wellness, stress relief, and health equity. Outside of the HPO, Michelle is also a Writing Fellow at the Writing, Speaking, and Argument Program.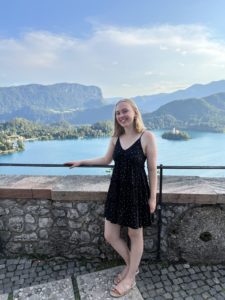 Zoe Hynes
Peer Health Advocate Intern
Pronouns: she/her/hers
Major: Psychology and Digital Media Studies
Zoe is in her second semester as a Peer Health Advocate Intern in the Health Promotion Office, and is particularly passionate about promoting mental wellness and mindfulness among students.
Neha Manchandani 
Peer Health Advocate Intern
Pronouns: she/her/hers 
Major: Health, Behavior and Society and Microbiology
Neha is passionate about promoting a culture of emotional awareness and wellbeing on campus. She is excited to learn about how to program fun and welcoming health events for all types of students through HPO!
Sarah Mehta
Peer Health Advocate Intern
Pronouns: she/hers/her
Major: Cellular and Developmental Biology
Sarah is excited to help promote and improve the overall well being of the students at the University of Rochester. She is on the pre-medical track, and hopes to unite medicine and health promotion to better the Rochester community.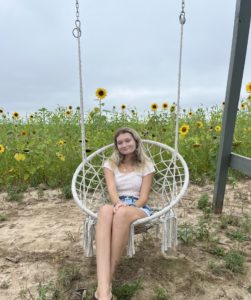 Summer Koltay
Peer Health Advocate Intern
Pronouns: she/her/hers
Major: Health Behavior and Society and Anthropology
Summer is primarily focused on promoting mental wellness and health equity on campus. As a first generation student she is passionate about encouraging the use of resources on campus and working on programs specifically for first generation students, especially first years. Summer is also Publicity Chair of SUPHS and is local to the Rochester area.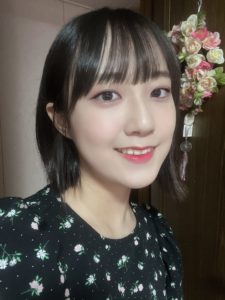 Irene Choi
Peer Health Advocate Intern
Pronouns: she/her/hers
Major: International Relations with a minor in Health Policy
Irene loves writing songs and figure skating during her  free time! She looks forward to working as an intern at the Health Promotion Office! Irene's focus area is mental health and she hopes to work together to improve student life on campus.