Graduate Student Well-Being
At the Health Promotion Office, our efforts don't stop at just undergraduate students – we are very passionate about supporting our graduate students! According to national reports and results from our Graduate Student Wellness Survey in 2021, graduate students are experiencing significant levels of anxiety and stress while experiencing high academic loans, experiencing financial insecurity, difficulty with work-life balance, and entering the job market. In addition, graduate life is different from college. There may be less knowledge regarding the supports one has available to you, you may have a full-time job, and may even have a family to care for.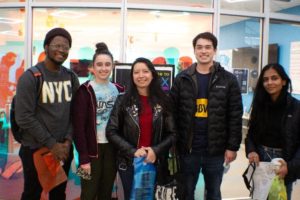 Here at U of R, we are dedicated to your wellness as a graduate student. This website serves as a central location for all of the wellness events and services available to allow you to improve your well-being and thrive during your time here.
---
Graduate Student Wellness Committee
Are you passionate about wellness? Want to share your experience as a student with faculty and staff? Help co-create programs and policy changes for all graduate students on campus? Or have a wellness practice you want to share with your peers? The Graduate Student Wellness Committee may be for you. The group has a variety of U of R graduate school faculty, staff, and students to understand the needs of students and co-create wellness events to reach all of U of R's graduate students in a more systematic way. To join the committee, email Rebecca at rblock@uhs.rochester.edu.
Wellness Representatives
University-wide graduate education & postdoctoral affairs (GEPA): 
Simon School of Business:
School of Nursing: 
Warner School of Education: 
School of Medicine & Dentistry
AS&E graduate education & postdoctoral affairs (GEPA):
Eastman School of Music: 
---
Upcoming Events
PAWS for Stress Relief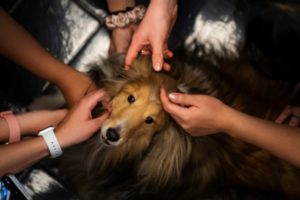 Come pet the pups! PAWS for Stress Relief brings therapy dogs to campus for students to spend some time with. This monthly program occurs on Mondays from 6–7:15 p.m. in the Goergen Athletic Center. The Health Promotion Office also provides educational information, fun activities, and stress-relief giveaways such as lavender sachets or stress balls. Check out our Fall schedule below!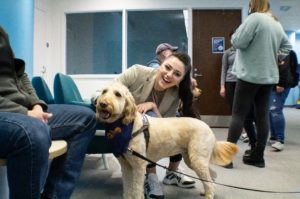 River Campus PAWS: September 12th, October 3rd, November 7th
Eastman PAWS: September 8th, October 13th, November 10th
Imposter Syndrome and Grad School Workshop
Impostor syndrome, a feeling of self-doubt and trouble acknowledging your own success, is highly prevalent amongst high-achieving people, especially graduate students. In this workshop, graduate students will learn about the impostor syndrome – what it is, how it impacts us and how we can navigate our graduate school experiences while dealing with it. We will also explore the role of community in supporting graduate student mental health, and the ways various inte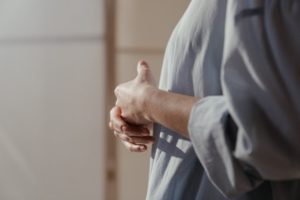 rsectionalities combine to exacerbate or ameliorate the stresses we deal with while trying to get that degree. Students are welcome to follow and chat with me on twitter (@Drew_Lab) ahead of time to raise specific questions or topics they'd like to see. Open to all U of R graduate students. Brought to you by the Graduate Student Wellness Committee. Registration required.
Other Events We Hold:
Graduate Student Wellness Fair
Graduate Student Wellness Walks
Lawn Games Events
Imposter Syndrome Workshops
Depression Screenings
Eating Disorder Screenings
…and more!
---
Mental Well-Being
The University Counseling Center
All full-time graduate students can set up an initial assessment appointment to discuss the options and create a treatment plan that meets their needs. Contact UCC at 585-275-3113 to make an appointment or to learn more.
Learn more about UCC services here: rochester.edu/uhs/ucc/services/
Do you have other ideas/questions for how UCC can support you? Contact Michael Siembor at Michael.Siembor@rochester.edu.
The CARE Network
Other Mental Health Resources
---
Mindfulness
Mindful University Project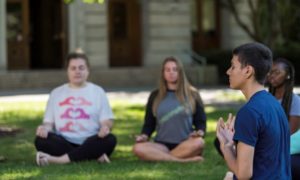 The Mindful University Project is an interdisciplinary collaboration with a mission to empower our campus community to build a culture of mindful presence and compassion.
The work of the Mindful University Project allows our students to improve their mental well-being, boost academic flourishing, increase resiliency to stress, and reduce levels of anxiety and depression.
Our goal is to create a safe and inclusive space for all students, staff and faculty to learn and engage in mindfulness through:
---
Sleep
Zzzzs to As Online Sleep Challenge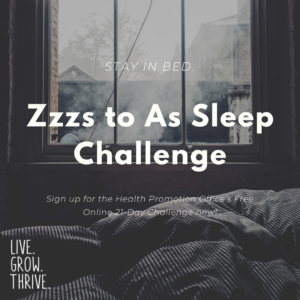 Our online program provides students with practical tips and strategies to calm the mind for a better night's sleep. The 21-day challenge includes:
An online presentation covering the science and physiology of sleep, as well as sleep challenges common to college students.
Informational emails about sleep & diet, caffeine & alcohol consumption, technology use, and environmental factors that disrupt sleep.
Relaxation and mindfulness training.
Simple & practical tips.
Sleep logs and other helpful tracking tools.
Registration for this online program is open all year and students can begin any time. To sign up, visit our registration page. Upon registration you will receive an email to complete a sleep questionnaire. After that, participants will benefit from motivational quick tips (sent approximately every three days) and educational emails (sent once per week).
Other Sleep Resources
School-Specific Resources