Health Promotion Office
Contact Us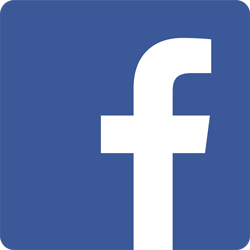 Follow the UHS Health Promotion Office on
Facebook
.
Location and Hours
The UHS Health Promotion Office is located on the second floor of the UHS Building (rooms 225, 227, and 228) on the River Campus.
We are open weekdays, 9 a.m.–5 p.m., throughout the year.
Meet the Staff
Linda Dudman
MPA, Associate Director, Health Promotion
(585) 273-5770
Ldudman@uhs.rochester.edu
UHS Building, room 227
Linda specializes in helping students learn about the services available through UHS. She is the advisor for the UR Student Health Advisory Committee (URSHAC), works with students on independent study projects, and provides leadership and guidance to the staff of the UHS Health Promotion Office. Linda is also the conference planner for the New York State College Health Association.
Amy Nadelen
MS, Health Educator
(585) 273-5772
anadelen@uhs.rochester.edu
UHS Building, room 225
Amy oversees the planning, implementation, and evaluation of health promotion programs and services for University of Rochester students in the areas of nutrition, sexual health, substance abuse prevention, sexual misconduct prevention, and other health topics. She works closely with the Office of the Dean of Students, Fraternity and Sorority Affairs, Residential Life, Dining Services, Athletics and Recreation, the Title IX Coordinator, and student groups.
Have a question? Ask Amy. She will answer 2–3 questions each month in her Ask the Expert page in the online Student Health 101 magazine.
Arlita Gleichman
Office Secretary
(585) 273-5775
agleichman@uhs.rochester.edu
UHS Building, room 228
Arlita oversees the Healthy Monday @ UR campaign, working with our student staff members to plan weekly events to highlight a Healthy Monday initiative each week. She coordinates SWARM training, arranges special events (such as the annual Sex and Chocolate Health Fair and UR Healthy), provides information and materials for programs and for requests from student groups, and oversees the day-to-day operation of the office.