Health Promotion Office
Contact Us
Location and Hours
The UHS Health Promotion Office is located on the second floor of the UHS Building (rooms 225, 227, and 228) on the River Campus. We are open weekdays, 9 a.m.–5 p.m., throughout the year.
Like & Follow Us!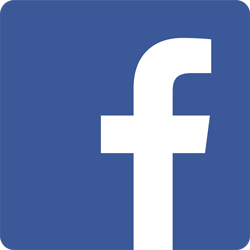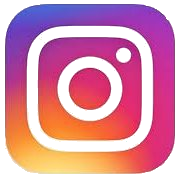 Meet the Staff
Linda Dudman, MPA
Associate Director, Health Promotion
(585) 273-5770
Ldudman@uhs.rochester.edu
UHS Building, room 430
Linda specializes in helping students learn about the services available through UHS. She is the advisor for the UR Student Health Advisory Committee (URSHAC), works with students on independent study projects, and provides leadership and guidance to the staff of the UHS Health Promotion Office. Linda is also the conference planner for the New York State College Health Association.
Amy McDonald, MS, CHWP
Senior Health Educator
(585) 273-5772
amcdonald@uhs.rochester.edu
UHS Building, room 428
Amy oversees the strategic planning, implementation, and evaluation of health promotion programs for University of Rochester students. She also teaches the Peer Health Advocacy course (PH 216) and directs the Peer Health Internship (PH 394) offered through the Public Health degree program. In addition, Amy leads the Mindful University Project, teaching the Mindfulness & Meditation workshop and collaborating with others on campus to create a culture of mindfulness.
---
Peer Health Advocate Intern Team
Mary Halm, Peer Health Advocate       

mhalm@u.rochester.edu
Area of Interest: Sexual Health and Mental Wellness
Mary is a Health, Behavior, and Society Major and will be working remotely for the Fall semester. In a typical semester you may find Mary working with Residential life and dancing with the Royals Dance team, as Co-founder and Captain.
Leslie-Ann Henry, Peer Health Advocate

lhenry6@u.rochester.edu 
Area of Interest: Sexual Health & Mental Wellness
Leslie is majoring in Health, Behavior & Society. She is a research assistant at the Women's Initiative Supportive Health Clinic, a fellow for the Transparent and Black Collective and she serves as the senior advisor for the Student Organization for Caribbean Awareness.
Jen Lee, Peer Health Advocate
jlee313@u.rochester.edu
Area of Interest: Alcohol and Other Drugs
Jennifer is majoring in brain and cognitive science, minoring in biology. She is the vice president for UR HEAL as well is a emergency department research associate in training. She is pre-PA student. 
Sylvia Lin, Peer Health Advocate
ylin69@u.rochester.edu
Area of Interest: Nutrition, Physical Activity and Mindfulness
Sylvia majors in biology and minors in epidemiology. She does biology research in aging in Gorbunova and Seluanov lab, and is a research assistant to Department of Public Health and Center for Community Health and Prevention. She is also a take five student with a topic on food culture comparison between Chinese and Italian cuisine. Prior to being a peer health advocate, she was also the co-chair of UR Student Health Advisory Committee.
Heather Shi, Peer Health Advocate
hshi10@u.rochester.edu
Area of Interest: Mental Wellness
Heather majors in microbiology. Her other activities on campus include being an RA, working as research assistant at Beck lab in the medical center, as well as a volunteer coordinator in the STEM initiative.