Health Promotion Office
Sexperts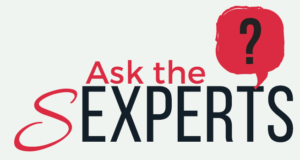 Have questions about sexual health, pleasure, sexuality, and hooking up? The Sexperts are here to have honest and inclusive discussions about it all.
We recognize that many of our students face difficult decisions about sex, and sometimes it's hard to know who to turn to for answers and advice. In this program, no questions are off limits!
Our Sexperts are a group of trained Peer Health Advocate interns who aim to teach and inform their peers about sexual health, reproductive health, and community resources.
How does the program work?
During the Ask the Sexperts program, participants are able to submit questions anonymously in a question box. These questions can be about anything and everything – don't be shy! Topics that are typically covered include:
Contraceptives
Birth Control
STI testing
STI treatment
Pep and PreP
Masturbation
Pleasure
Pornography
Sexuality
Consent
Hook Ups
The Sexperts will review and answer each question. Participants will also play interactive (and really fun!) games such as a condom relay race or a birth control match up competition. In the end, everyone leaves with a condom kit filled with safe sex supplies.
Request an Ask the Sexperts Program
If you would like to host an Ask the Sexperts program, please complete our online program request form. This makes an excellent hall program but is also a great fit for Greek organizations, athletic teams, student groups, or even a group of friends who want to learn more about sex.