Health Promotion Office
Mental Wellness
The level of stress amongst university students is increasing at an alarming rate. According to the 2020 National College Health Assessment results:
73.2% of University of Rochester students reported moderate or high stress levels within the previous 12 months
Over 30% of students said anxiety has either negatively impacted their performance in a class or has delayed progress towards their degree
Only 26% of students felt rested the majority of days within the previous week
Are stress, anxiety, and lack of sleep having a negative impact on your life? Check out our mental wellness programs! We'll show you stress management and relaxation techniques, teach you health sleep strategies, and demonstrate that it's possible to bounce back from failures and thrive.
---
Mindful University Project
The Mindful University Project is an interdisciplinary collaboration with a mission to empower our campus community to build a culture of mindful presence and compassion.
The work of the Mindful University Project allows our students to improve their mental well-being, boost academic flourishing, increase resiliency to stress, and reduce levels of anxiety and depression.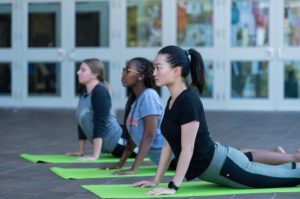 Our goal is to create a safe and inclusive space for all students, staff and faculty to learn and engage in mindfulness through:
---
Sleep Support
Are you sleepy all day but then can't shut your brain off at night? Time to start catching those Zzzzs at night and turning them into As in the classroom. We offer an intensive 4-week workshop and a self-guided online program which provide students with practical tips and strategies to calm the mind for a better night's sleep. Be sure to check out our Nap Map for all the best spots on campus to catch a quick snooze, too!
---
Feel Fabulous in February
A week of feel-good programs to help you beat the winter blues! Examples of our programming include:
Fresh Check Day
Meditation & Yoga
Reflection stone creation
Inspiration bracelet creation
Giving a compliment poster
De-Stress Fest
And more!
Be sure to check out our entire line-up of programs and events! The list of programs will be posted on this page by February 1.
---
De-Stress Fest
The De-Stress Fest is an opportunity to engage in a variety of fun, stress-relieving activities during finals. Two events, held in the Media Lounge in Susan B. Anthony Residence Hall, are held each academic year. Enjoy soothing music, calming tea, and more.
Each De-Stress Fest is different. Activities may include:
Board games
Chair massages
Puzzles
Craft table
Stress balls
---
Paws for Stress Relief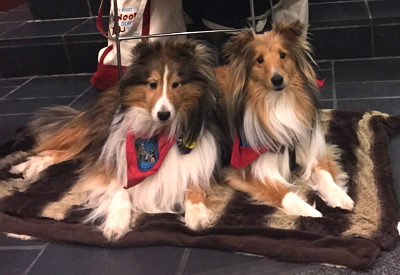 Come pet the puppies! Paws for Stress Relief brings therapy dogs to campus for students to spend some time with. This monthly program occurs on Mondays from 6–7:15 p.m. in the Goergen Athletic Center. The Health Promotion Office also provides educational information, fun activities, and stress-relief giveaways such as lavender sachets or stress balls.
Save the date for upcoming Paws for Stress Relief programs:
| | |
| --- | --- |
| Spring 2020 | |
| January 27 | |
| February 24 | |
| March 30 (CANCELLED) | |
| April 27 (CANCELLED) | |
| May 11 (CANCELLED) | |