Health Promotion Office
Mental Wellness
The level of stress amongst university students is increasing at an alarming rate. According to the 2017 National College Health Assessment results:
64% of University of Rochester students felt overwhelming anxiety within the previous 12 months
90% felt overwhelmed by all they had to do
Over 60% of students reported feeling lonely, sad, and hopeless
50–65% of students reported not feeling rested in the morning and sleepy during the day
Are stress, anxiety, and lack of sleep having a negative impact on your life? Check out our mental wellness programs! We'll show you stress management and relaxation techniques, teach you health sleep strategies, and demonstrate that it's possible to bounce back from failures and thrive.
---
Zzzz to A's Sleep Challenge
Are you sleepy all day but then can't shut your brain off at night? Time to start catching those Zzzzs at night and turning them into As in the classroom! Our online program provides students with practical tips and strategies to calm the mind for a better night's sleep.
---
Mindfulness and Meditation
More mindful. Less stressed. Better sleep. Less self-judgement.
Mindfulness & Meditation is a 4-week workshop where you will cultivate mindfulness and meditation skills. Through learning how to be more mindful, you may experience less stress, better sleep and less self-judgment. Beyond simply decreasing your stress, this course offers approaches and skills to help you find more satisfaction in your daily life.
---
Mindful University Project
We invite you to become a part of an exciting new initiative called the Mindful University Project. This University-wide collaboration of faculty, staff, and students focuses on ways to integrate the practice of mindfulness and meditation into our campus community.
---
Feel Fabulous in February
A week of feel-good programs to help you beat the winter blues! Examples of our programming include:
Week of Gratitude
Meditation & Yoga
Reflection stone creation
Inspiration bracelet creation
Giving a compliment poster
DeStress Fest
And more!
Be sure to check out our entire line-up of programs and events!
---
De-Stress Fest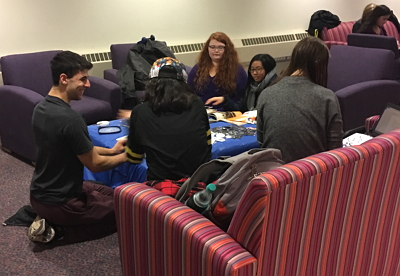 The De-Stress Fest is an opportunity to engage in a variety of fun, stress-relieving activities during midterms. Two events, held in Havens Lounge in Wilson Commons, are held each academic year. Enjoy soothing music, calming tea, and more.
Each De-Stress Fest is different. Activities may include:
Board games
Chair massages
Puzzles
Craft table
Stress balls
Therapy dogs
---
 Paws for Stress Relief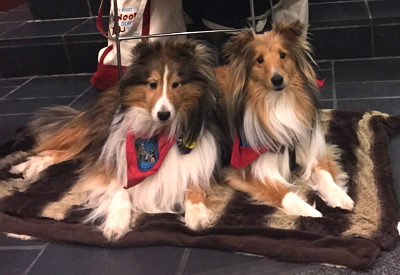 Come pet the puppies! Paws for Stress Relief brings therapy dogs to campus for students to spend some time with. This monthly program occurs on the fourth Monday in the Goergen Athletic Center, 6–7:30 p.m. The Health Promotion Office also provides educational information, fun activities, and stress-relief giveaways such as lavender sachets or stress balls.
Save the date for upcoming Paws for Stress Relief programs:
| | |
| --- | --- |
| Fall 2018 Semester | Spring 2019 Semester |
| September 17 | January 28 |
| October 22 | February 25 |
| November 26 | March 25 |
| December 10 | April 22 |
| | May 6 |