Health Promotion Office
UR Connected
Students Helping Students Connect
UR Connected is a peer-to-peer network that connects students to the resources they need, when they need it most. This program takes a prevention approach to support the mental well-being of our student community. Our goal is to recognize struggles early on and take the necessary steps towards a solution which will help our students become ever better.
---
UR Connected Drop-In Hours Ended March 27th
We apologize for the inconvenience, but we are no longer holding UR Connected drop-in hours. Please fill out the form below to be connected to a UR Connected coach.
If you are experiencing a mental health crisis, please contact UCC at (585) 275-3113.
---
UR Connected Coach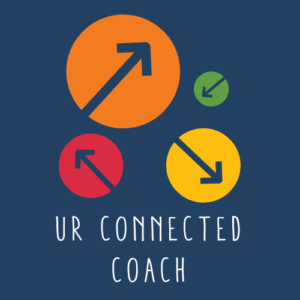 Are you feeling stressed or overwhelmed? Homesick? Relationship problems? Not sleeping well? A UR Connected Coach can help! Here's what you can expect:
Let's chat! Sometimes you just need someone to listen, without judgement.
You'll work with your UR Connected Coach to prioritize the next best steps to take.
Your coach will then connect you with the right on-campus or community resource to support your needs.
Our team of over 50 coaches have received specialized training in the areas of effective communication, helping students in distress, and suicide prevention. They are educated on all of the resources our campus has to offer, from academic support to navigating an off-campus therapy appointment to finding a program to improve your sleep habits.
To get started, complete the coach request form below, telling us a little about yourself and how we can best support you. We'll use this information to match you up with a coach. You can expect and email within 48-72 hours (depending on the day of the week) introducing you to your coach so you can get started.