Office of Human Resources
Health Savings Account (HSA)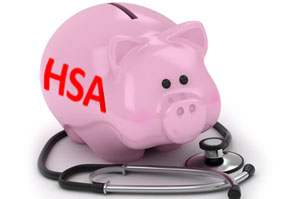 A Health Savings Account (HSA) is a tax-advantaged savings account available to eligible individuals enrolled in a High Deductible Health Plan as defined by the IRS (i.e. YOUR HSA-Eligible Plan). An HSA allows accountholders to save tax-free dollars to pay for out-of-pocket qualified medical expenses (as defined by the IRS) incurred once the account is open.


HSA Bank (for Excellus members)


PayFlex (Aetna members)


Refer to IRS Publication 502 for information regarding medical and dental related expenses eligible for reimbursement through a Health Savings Account.
---
Note: Individuals represented by collective bargaining agreements receive benefits in accordance with those agreements.