Office of Human Resources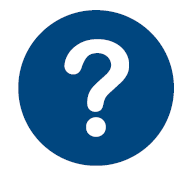 Questions?
Work-related (transitioning work to others, hours of reduced schedule, recall): Please contact your manager.


Benefits or Pay Questions: Please review Policy 354 Layoff and Recall or contact us with any additional questions you may have at 585-Ask-URHR (585-275-8747) Mon.-Fri., 8 am to 5 pm) or ask-urhr@rochester.edu.


Other general questions: HR Business Partners are available.
Information about Employee Furloughs
The negative financial effects of the COVID-19 pandemic and the accompanying global economic downturn have created particular challenges for the University of Rochester. As a result, we have made difficult decisions to ensure the overall stability of the institution. The University of Rochester recently announced a temporary furlough program for staff. Since the University hasn't historically furloughed staff, we realize this is likely a new situation for our employees. We know this is not an easy time for you, and despite this difficult decision, please know that you are valued. We hope these resources assist you to understand what a furlough is and what it will mean for you. Additionally, we have gathered frequently asked questions and provided contact information for where to get more information.
What is a furlough?
Furloughs provide a way for us to provide longer-term employment for valued employees, by temporarily reducing costs so we can continue to operate in this time of financial crisis. A furlough is a temporary, unpaid layoff from work or a reduction in the days or hours worked, with the expectation of returning you to regular employment or work schedule once business operations permit. In some instances it can be applied as an alternate schedule, such as being furloughed for one week per month or reducing the days or hours worked in a week for hourly-paid employees.
Full Furlough:
An extended period of time when the employee is not working.
Partial Furlough:
Alternate scheduling, such as working fewer days in a week or hours in a day.
Blocks of time which can alternate but are taken in increments of less than a full pay period, such as one week of furlough per month.
Schedules will be designated by the employee's manager and will depend on operational needs.
What to Expect




Employees will continue to have access to email and HRMS. However, to access HRMS, Duo or VPN are needed to access the system when not on site.
Benefits:
Employees on furlough for one full pay period or longer, referred to as a "full furlough", will continue to receive benefits follow the guidelines for temporary layoff found in Policy 354 Layoff and Recall Section II.J.1. Employees will be billed directly for their standard benefits premiums to their address on record. You may review and update your address on record in HRMS.
Employees on a furlough schedule in which some work occurs in each pay period, referred to as a "partial furlough" are considered active for the purpose of University benefits. Necessary cost-sharing of premiums will continue.
Eligibility for 403(b) Retirement Program employer contributions will continue. These contributions will be based on actual salary earned per pay period. Voluntary contributions will also continue for each paycheck received. You can change your voluntary contributions in HRMS.
Unemployment:
As a furloughed employee, you may qualify for unemployment in NYS. In order to apply for this benefit, please contact the New York State Department of Labor.
This helpful guide assists employees of the University in applying for unemployment.
The best way to apply is online. The Department of Labor has a streamlined application process.
Weekly Certification: If you are approved for unemployment insurance benefits, you will be required to update the Department of Labor each week with your work status and demonstrate you still meet the eligibility criteria. This is called "certifying for benefits." You can provide your weekly certification online or by phone. Certification needs to be completed after your first week of furlough and each subsequent week.
You should receive notice from the Department of Labor within 72 hours after your application is submitted. If you have not, please check to see if you have received a claim number. More information is available here.
It can take 2 to 4 weeks or more to receive your unemployment benefits.
Zoom Sessions:
Information on the University of Rochester needed for unemployment application:
Address: University of Rochester, Employee Records
910 Genesee Street, Box 278829, Rochester NY 14627
Phone Number: 585-275-8747
NYS Employer Registration Number is 0451219
Federal Identification Number (FEIN) is 16-0743209