Office of Human Resources
Return To Work (RTW) Program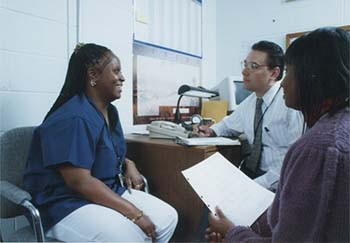 It is the philosophy of the University of Rochester to provide employees who become ill or injured with the best possible recovery program so they may return to work with minimal emotional and financial disruption in their lives.
Returning employees to work as soon as possible after an injury is one of the most effective forms of rehabilitation. In order to return employees to their regular jobs as soon as possible, the University may provide temporary transitional assignments tailored to the employee's current physical and mental capabilities, if appropriate. We strive to bring employees back to work as part of their recovery process and structure assignments around therapy needs to enhance the healing process.
Advantages of the RTW program include:
Foster and enhance the physical and psychological recovery process for the injured or ill employee by providing individualized coaching.
Identify barriers to RTW and provide specific recommendations for intervention.
Advocate for wellness and return to productivity rather than enable a disability lifestyle by working closely with attending physicians, ill or injured employees, supervisors, and union representatives.
RTW 101
Employee should communicate with supervisor on a frequent basis and after each medical appointment, to keep employer updated on his or her return to work status.
Employee should discuss work capabilities with treating provider and provide written work capabilities to the RTW department. Work Accommodation Form
The RTW program will investigate the employee's functional capabilities and match those capabilities with the demands of available temporary transitional assignments and to determine if job modifications are feasible to allow the employee to return to work.
Placement considerations:

Transitional Work Assignment (TWA) within the home department (priority)
TWA outside current department
Explore other employment options / vocational services
Remain out of work

Duration of TWA is approximately 90 days. Limited extensions are considered on a case by case basis, based on the treating physician's recommendations.
TWA's are regularly reviewed by the RTW program to monitor for changes in the employee's work capabilities and/or medical conditions.
Employee should advise his or her supervisor or designated contact person of problems or concerns while performing assigned duties.
The goal of the RTW program is to return the employee to his or her regular duties within 90 days or as soon as his or her medical condition permits.
RTW Program • About Us • FAQ • Useful Links