Office of Human Resources
Compliance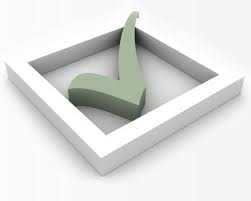 The University has a number of processes in place to ensure compliance with State and Federal laws. The resources below will assist you in understanding the legislation, its impact on you, its impact on your employees if you are a supervisor/manager, and how you can fulfill your role in ensuring compliance.
Maintaining the highest ethical standards in the workplace depends on each individual. The University of Rochester supports the confidential reporting of improper, unethical or noncompliant behavior through the Integrity Hotline 756-8888
Labor and Employment Law
HRBP Office Hours
Manager FAQ for PAS 50-52 Transition
Employee Resources for PAS 50-52 Transition
Federal and State Postings Regarding Employee Rights
Fair Labor Standards Act (FLSA)
The Fair Labor Standards Act (FLSA) is the federal statute that introduced minimum wages and overtime pay, and created criteria for determining whether an employee is "exempt" from overtime pay requirements or is "non-exempt" and therefore entitled to overtime pay. States may set their own minimums for pay and overtime eligibility, and employers are required to comply with the higher of the State or Federal minimum.
New York's salary threshold establishes the rate at which hourly-paid employees are entitled to overtime pay. At the end of the year, this threshold will increase from $46,020 per year to $48,750 annually or $937.50/week. As in the past, we will convert any salaried employees who fall below this new threshold to hourly-paid employees; notification on this will be distributed later this year.
Beginning May 1, 2020, we also will apply the new threshold to offers made to any new hires, transfers, promotions and salary adjustments whose starting pay will fall below the December 31, 2020 threshold.Taking this proactive step allows us to reduce confusion and disruption among employees who could be forced to change from salaried to hourly-paid in a matter of months.
Please note that this does not apply to transfers, promotions and salary adjustments for incumbents who are currently salaried, as this group will be reviewed later in the year to ensure compliance with salary threshold.
Please contact your HR Business Partner with any questions.
Manager Overview of the FLSA and NYS Labor Law
New York State Minimum Wage Increase Schedule
New York State Salary Threshold Increase Schedule
Compensation
The Office of Human Resources' Wage and Salary Program supports managers and employees through the employee lifecycle including job offer, performance evaluations, service milestones and job changes.
Wage and Salary Program Standards
For more information regarding compensation, please speak with your supervisor, or contact ASK-URHR.
Timekeeping Resources
To ensure employees are accurately paid for time worked and the University is compliant with state and federal laws, it's important that employees, supervisors and managers are following all time reporting processes. Below are resources to assist you.
For employees
Kronos Badge Reader Guide (NEW)
Kronos Badge Reader Locations (NEW)
Web Clock Guide (NEW)
Time Entry Guide
Quick Reference Guide for Reporting Time in HRMS
Quick Reference Guide for Reporting Time - PAS Classifications Paid Hourly
Employee Time Reporting Training Slides
Timekeeping Rules Summary for Hourly-Paid Employees
For supervisors and managers
Timekeeping Tips for Managers
Missed or Interrupted Meal Period & Other Non-work Time Reporting Procedures
University Exception Log